HATCHING EGG GUIDE AND TERMS
Many breeders refuse to sell hatching eggs due to the variables attached to it and do not want to deal with it. This can make sourcing stock frustrating and limiting. The best way to introduce clean, disease free birds to your farm is through hatching eggs. Breezy Bird Farms is offering you the opportunity to obtain beautiful stock, however it is important to understand the full risks set forth regarding your egg purchase.
Understanding and accepting the many challenges of hatching eggs
Hatching eggs are not guaranteed to hatch. The hatch rate can offer many variables. Each hatch is unique. The farm assumes that the buyer is aware of all the risks with the shipping of eggs. Only purchase if you feel comfortable accepting this risk. There is a signed agreement at check out to ensure you agree before committing to the purchase.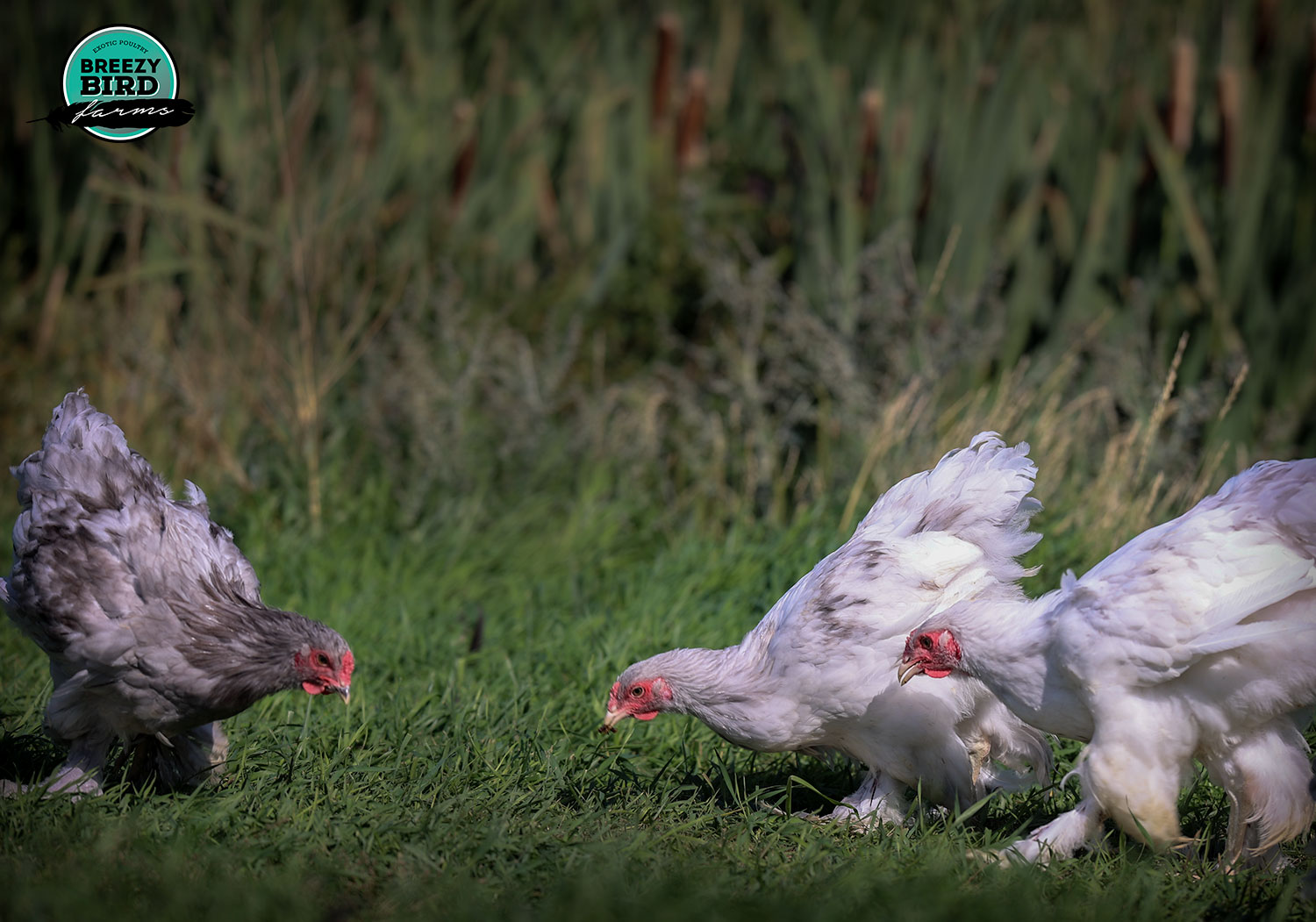 Don't count your chickens before they hatch!
Purchasing hatching eggs involves risk. This risk is non negotiable regardless of the outcome. The farm does not offer refunds or guarantee hatch rates. There are too many variables with hatching eggs due to travel time and or shipping, different types of incubators, weather variables, heat or humidity, skills involved with the user and so forth.

Hatching egg parcels are not insurable by couriers.

You take a calculated risk with incubating eggs and your results will vary with each hatch.
Fertility and egg production can fluctuate due to weather variables (ie. heat, smoke, drought, cold and rain) and this is out of the farms control. Some eggs may make the journey, while others do not!
Please remember the hatch rate is not guaranteed even in the most ideal circumstances. Even under special circumstances if you picked the eggs up. Not every egg may be fertile or start growth even when fertile.
Shipped eggs and picked up eggs have a lower hatch rate than off your own farm and may potentially drop to around 50% or even less. Any travelled eggs can have a reduced viablity. TIP:

Select the quickest shipping for better hatch/viability rate.

Chicks generally hatch out approximately, 50% female and 50% male but there are no guarantees when it comes to hatching. Eggs are not replaced due to the sex hatching that you are dissatisfied with. Eggs cannot be sexed!

It is a good idea to order two to four times the number of hatching eggs, as the number of hens you plan to have in your flock. Multiple shipments may be required for a specific desired outcome.
Orders in processing or in the line up cannot cancelled or refunded. Orders cannot be changed once packaged and ready to be shipped.

Weekly fertility checks are scheduled to ensure 90% or higher before selling. This may fluctuate slightly and is normal.

Hatching eggs are final sale.

No guarantee on shipment dates for preorders and no refund for late shipping

.
Eggs are collected from Tuesday-Sunday and inspected and sorted. They are labelled with breed codes in pencil. If you prefer the eggs being packed in egg foam shippers, this can be purchased. Each shipper holds 16 poultry egg, quail shippers hold 24.
Higher order volumes may be subject to additional shipping fee's due to large sized boxes that are required. The store cannot automatically calculate this cost.
The farm currently ships Canada post and purolator.
Hatching eggs are shipped on Mondays, or Tuesday if Monday. The farm holds no responsibly for eggs that get caught up over the weekend at the post office.
Breezy Bird Farms is not responsible for delays, breakage nor losses during shipping.

There is no insurance on eggs via shipping carriers.

Packages are marked fragile only. The farm no longer adds specialty stickers, due to complications with carriers.
You will receive a tracking number prior to the package being shipped. You must cut and paste the tracking into the companies tracking. Clicking directly on the tracking sent does not work at this time.
It may take a few hours for tracking information to be updated online. Please be patient. There are times tracking is not updated and this is out of the farms control. The parcel is not lost. It just was not scanned. The farm is not able to

retrieve

any information regarding your the status. The farm receives the same information that is given to the customer.

The farm does not accept phone calls or texts. Emails only.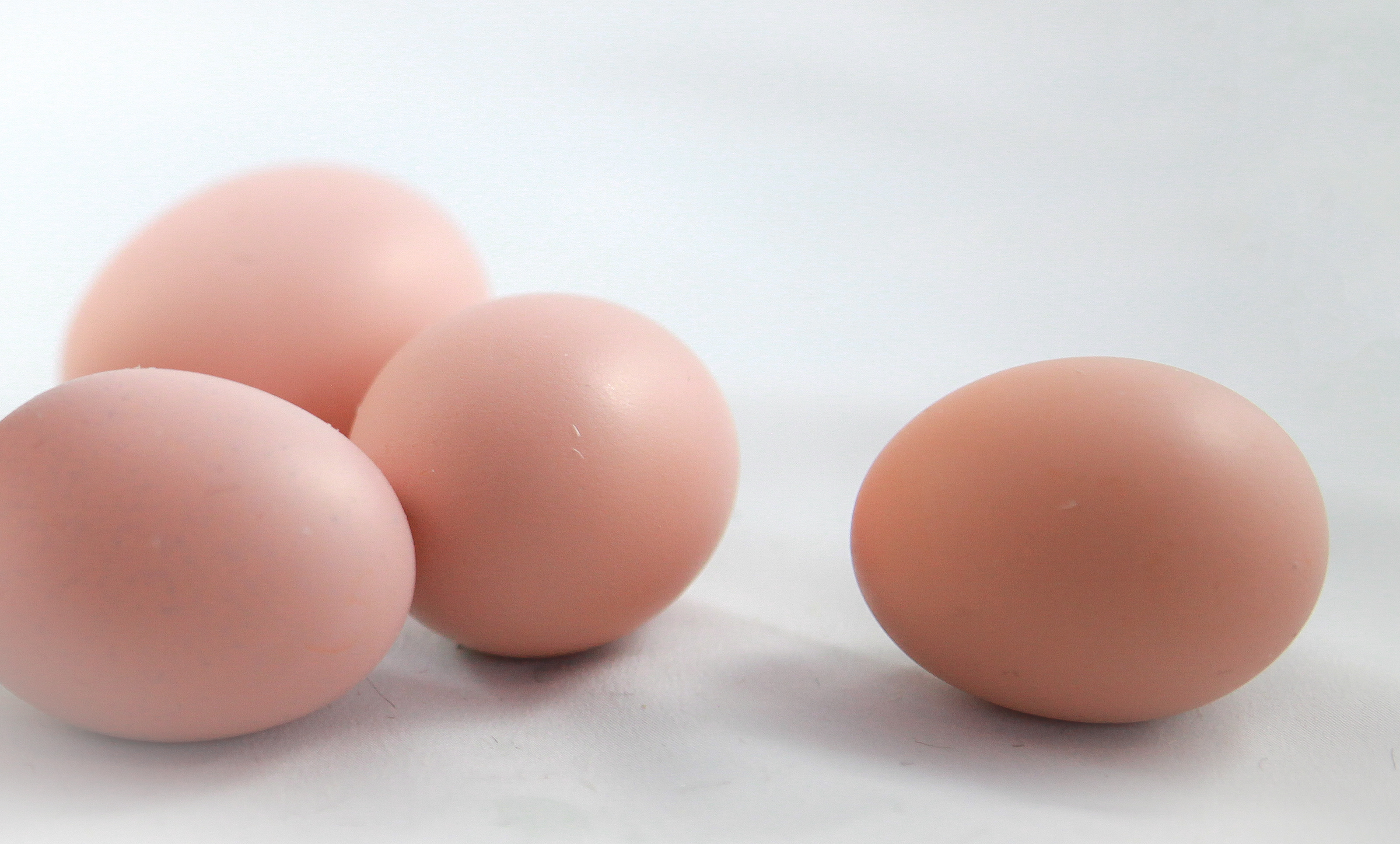 Collecting, Storing, Packaging your hatching eggs for Shipping:
-Hatching eggs are collected several times throughout the day
-The eggs are collected over the course of one week. The eggs are sorted and kept in a cool dark room with humidity ranging between 55-65% and 10-15 degrees C.
-The farms only ships eggs that are hatching well on our farm.
-It is normal to have some debris on the eggs. You can sanitize your own prior to incubation. Oxine is recommended. to help increases your hatch rate.
-Heat packs are available in the store to add in cooler weather.
-Boxes are labeled fragile.
-The tracking number is emailed to you each Sunday or Monday prior to shipping out the parcel.
-The farm does not track your parcel for you. BBF is a one person operation.
-Any packages refused for any reason that are sent back to the farm are 100% not refundable. This means no refund in product or shipping costs.
Disclaimer: any tips or advice on this website for incubation or any other nature , does not guarantee your hatch rate and the farm takes no responsibility any outcomes you may not be satisfied with.
Once your eggs are received, it is important to candle them and remove any cracked eggs. Cracked eggs are non refundable and no credits will be issued. Check the air sacs. If any are saddled please visit the links page for tips. The hatching eggs require to rest. In a cool room with the pointy side down for 12-24.
Temperature to incubate poultry and quail eggs is 99.5 f for the first 18 days. Humidity from 35% - 45%. Final 3 days is 99 f. Humidity is 65%
If your eggs have already been in transit for a longer period than expected you can put them in the incubator pointy side down, but do not turn on the turner for 24-36 hours.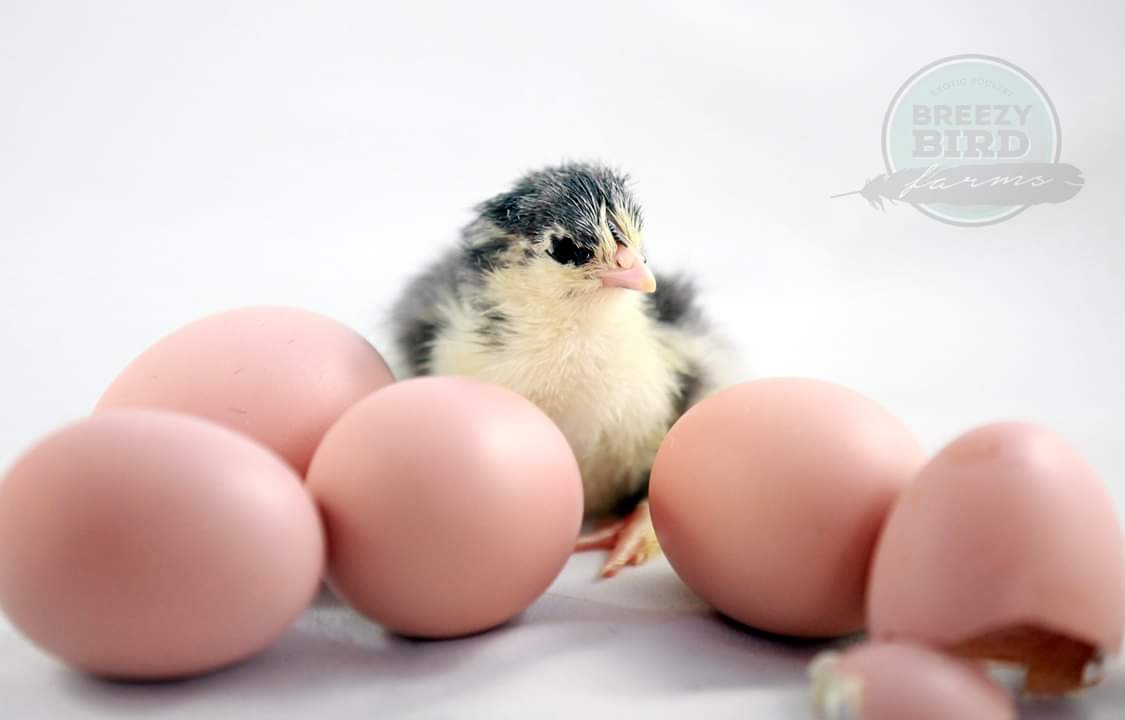 Tips:
Clean and sanitize the incubator prior to your hatching eggs arrival.
Recommended incubators: Borotto, GQF cabinets(not styrofoam units), Brinsea
Maintaining incubator room temperature between 70 -75f with good ventilation and relatively high humidity will increase your hatch rate.
Turn on your incubator to warm it up a three days prior to setting your eggs. This way you can check for any issues a head of time. Watch for fluctuations using manual thermometer in numerous locations. Different areas may sport different temperatures and this will vary depending on your equipment.
Wash your hands and unpack the eggs. Do not use lotion or any fragrances on your hands prior to handling the eggs.
Mark the eggs will an O on one side and an X on the other side with a pencil if you plan to turn by hand.
It takes 21 days to incubate poultry chicks.
Turn the eggs an odd number of times daily in a small incubator if you do not have a turner especially in the first week. Auto turners are recommend to reduce humidity and heat loss. 3 to 5 turns per day.
Check your eggs with a candler or cell phone light at 5-8 days or later for development
Remove any eggs that are not developing correctly, are cracked or have become damaged.
On the 18th day, your eggs are ready for the hatcher. Raise the humidity to 60% and this may vary depending on the dryness in your home or area during that time of year. Too much humidity can cause hatching problems and or deformities so do not overdo it. Chicks can drown in too much humidity. Too little and they can shrink wrap inside the shell. This is a process the buyer must learn and figure out though experience. There really is not same set of rules that can apply for all. Only guidelines.
Do not help chicks out of the shell. They do not hatch for a reason.
A chick brooding lamp of 250 watts can be used.
The farm uses Metal GQF automatic brooders that are designed for chicks. Check your insurance policy on what you are allowed to use that won't affect your home policy.
Chicks require heat at least until feathered in at week 6-8
Remove any bully chicks and place them in a separate brooder.
If the chicks do not want to drink, dunk their beak into the water to get them going.
Be sure smaller chicks can reach the feeder. The farm sprinkles feed on a shop towel to start off young quail and bantam or smaller breeds.
Keep your brooder area dry and clean. Drafts, high humidity and or hea ,ammonia are harmful and cause sickness and death. Insects such as flys, parasites and rodents can carry pathogens and make your chicks sick or cause disease. Ensure the water is cleaned daily Bacterial grows quickly as they emit feed from their mouth back into the water when they drink. Keep a proper height for the waterer so shavings and feces do not enter. Proper lighting and air flow may require adjusting. Some lights can flicker that we many not notice but can cause high stress and anxiety in birds. Stressed birds can be susceptible to illnesses.
Possible causes of an unsuccessful hatch:

-loss of viability can happen with mishandled packages in shipping or during any type of travel or extremely late eggs could lose viability.
-Exposure of the eggs to extreme temperature/pressure/x-ray/difference in elevation
-Weather/humidity can affect fertility and development of the eggs in the hen during the lay time. It can also affect travel and incubation (ie. dry or humid weather/hot, or cold temperatures) If purchasing in the winter or heat of summer, please note the additional weather risk. These are not covered by the farm.
-Inexperience with a New or old incubation/failure to prepare/improper technique
-Type of incubator, faulty incubator, turner or egg capacity, power loss.
-Incorrect incubator temperatures at time of setting or during hatch
-Incorrect incubator humidity levels and or hot/cold spots inside the incubator (cold spots is very common and a main cause of underdeveloped embryo)
-Improper storage of eggs and not allowing your eggs to rest before putting them into the incubator for up to 24 hours even with picked up eggs as condensation builds up in the eggs
-Improper cleaning of the incubator and not sanitizing the eggs prior to starting incubation
-Not cleaning hands properly before handling eggs or handling them too much, especially during the first week of incubation
-Location of the incubator: keep the incubator in a cool area away from sunshine, drafts and heavy traffic
Choosing the best shipping method
Multiple choices for shipping is located check out. Expedited is generally for those close to Manitoba where shipping is 4 days or less. PLAN for delays. Hatching eggs are an investment purchase, please select a shipping method that gives your investment the best possible chance to hatch chicks. Investing in premium eggs, should mean investing in the method to get them to you. There are no refunds or credits on ANY shipping mishaps such as rough handling, broken or cracked eggs.
Fertile Blastoderm
Cracking incubated eggs open to determine fertility is not going to be accurate. A fertile blastoderm will look like an infertile germinal disc after only a very short time in the incubator and especially if it had started to develop but died very early, or was disrupted during transit. Remember, that there are thousands of cells that must survive undisturbed in order for a fertile egg to start growth.
© Copyright Breezy Bird Farms