Terms and Conditions
This website is provided as a service to the customers. Please review the following terms and conditions of use, which govern your use of this website (the "Agreement"). Your use of this website constitutes your agreement to follow and be bound by the Agreement. We reserve the right to update or modify this Agreement at any time without prior notice. For this reason, we encourage you to review the Agreement whenever you use this website. If you do not agree to these terms, please do not use this website or purchase from this website.
General
Your business is appreciated and it is desired for you to be satisfied with your purchase. Dealing with live poultry and eggs do have highrisks. Please read carefully as the terms and policies are not negotiable. Purchasing from Breezy Bird Farms means you accept and agree to the terms and conditions.
Right to refusal
BBF reserves the right to refuse sale to anyone for any reason at anytime.
Website Contents
Unless otherwise noted, this website, and all materials on this website, including text, images, illustrations, designs, icons, photographs, video clips and other materials, and the copyrights, trademarks, and/or other intellectual property in such materials (collectively, the "Contents"), are owned, controlled or licensed by breezybirdfarms.com. This website and the Contents are intended solely for personal, non-commercial use. You may download or copy the Contents and other downloadable materials displayed on this website for your personal use only. No right, title, or interest in any downloaded Content is transferred to you as a result of any such downloading or copying. You may not reproduce (except as noted above), publish, transmit, distribute, display, modify, create derivative works from, sell or exploit in any way any of the Contents of this website.
COPYRIGHT
All aspects of our website are protected by Canada copyright laws, including all design elements, text material, logos, taglines, metatags, hashtags, photographic images (both intellectual property of breezybirdfarms.com or submitted to us by our clients), personal stories, breezybirdfarms.com icons, video and audio clips, downloads, and all other data, including all breezybirdfarms.com Designs. REGISTRATION INFORMATION/PRIVACY POLICY Please refer to breezybirdfarms.com Privacy policy for information about our registration process, what information we collect on this Site and how we treat your personal information.
TERMINATION
Breezybirdfarms.com reserves the right, in its sole discretion, to immediately, without notice, suspend or terminate (I) these Terms of Use; and/or (ii) your registration(s) with or ability to access your breezybirdfarms.com Site and/or any other service provided to you by breezybirdfarms.com.
Pre ORder Terms
Payment is 50% or 100%. This is due when the order is placed as a pre-order. Cancellation of any kind forfeits 50% of your payment at any stage. If you wish to cancel your Order, it must be cancelled prior to the second payment invoice. Any cancellations after the invoice is sent is subject to a $30 processing fee plus the deposit fee of 50% of the total egg purchase. The farms accepts credit card or e-transfer. For 50% deposit orders: Once you have been billed for the remaining amount due, Payment must be applied within 7 days. If you are unable to pay the remaining amount in this time frame, please send an email to make alternative arrangements. If payment has not been received and no communication is offered, the order will be considered abandoned. There is no refunds for abandoned orders.
Incorrect address
the farm bears no responsibility if given the incorrect address, postal code, email and/or phone number for shipping your package. The postal system has full right to return parcels to the shipper if any address is incorrect. If the postal system deems the address incorrect, this is also agreed upon by the farm. Do not use an incorrect address even if it has worked for you prior. It is the customer responsibility to know the correct address. Hatching eggs are time sensitive. BBF will re-ship the same parcel once it is returned at the customers expense only. To ship off schedule incurs a Fuel fee of $30. A second fee of $50 will apply for the time spent away from the farm off schedule. The customer is responsible to re-pay for a new shipping label with the correct address. There is no guarantee your eggs will be hatchable at this stage. Choosing an overnight shipment is your best option.
Hatching Egg Insurance *NEW*
Eggshell insurance can now be purchased at the rate of 25% per egg. IF your egg arrives broken or cracked that would prevent incubation. You are ENTITLED to receive full value of that purchased egg as a store credit only. Clear Proof of the crack is required and must be farm approved. Any FRAUDULENT claims will be IMMEDIATELY denied and the buyer will be banned from the store. Egg content, hatch rate, lost fertility etc is not covered under the insurance.
LIVE Chicks
Purchasing Livestock always carry's risks regardless of the animal. Many factors such as stress or drafts can cause chicks to perish. Ordering extra is recommended as a pre-caution if you are set on a number of chicks.
Purchasing live chicks from Breezy Bird Farms is sold as a final sale. All chicks are quality control checked and shipped in good health. It is the buyers risk and responsibility to research proper care on newly arrived chicks and maintain a clean and temperature regulated system for the chicks. Chicks are guaranteed to arrive alive. once they leave the airport they are not longer guaranteed. Proof of photo at the airport is required.
BBF does everything possible to ensure the chicks arrive safely and so does the carrier. Great success has been achieved over the past9 years of shipping. West jet does not assume lossage of chicks due to changes in policy. If you have any issues with the chicks upon pick up, an investigation can be made but a refund is not possible and insurance is not available. Please provide photos of any issues. Shipping costs are never refunded or credited.
HEATLH & BIO SECURITY
Poultry like any living thing on this planet is susceptible to health issues and disease. It seems that most believe that chickens are immune to health issues! This is not true. The rarer the bird, the more issues that may occur due to a limited gene pool which creates weaker birds.
The farms reputation is important, the farms goes to extraordinary lengths to ensure the birds are disease-free. With an onsite vet visitation and strict bio security.
It is very difficult to determine the origin of a disease in a chicken flock. Do not mix vaccinated birds that shed with non VACCINATED. Mareks vaccinated birds from hatcheries spreads the disease as they are given the disease and it sheds. The transmission of disease is a complex and subtle process, and even expert pathologists often do struggle to identify the precise origin of a disease. If you have a flock consisting of chickens from other sources, songbirds have access to your flock, or people have visited your property after being near chickens located elsewhere, then there are potentially many different disease pathways that could cause disease in your chickens. If you feel you might jump to conclusions about disease in your flock and point finger, please do not purchase from this farm.
-- Once the animal is in your care, this is your responsibility! --
Hatching Eggs & Shipping
shipped egg condition is not guaranteed upon arrival once leaving the farm. Min purchase for hatching eggs is a quantity of 6.
Hatching Egg percentage rates are not guaranteed, in purchasing hatching eggs you are doing so under the understanding that eggs may result in a 0 to 100 percent hatching rate based on several factors, including your own incubation ability. We are successful here on the farm with our eggs and our own incubation methods. Eggs are tested weekly for fertility. Eggs are packed securely for the best possible shipping chances. Rough handling is out of the farms control. Packages can get thrown and tossed. Late shipping is not refundable. Please read the Hatching Egg Guide.
HATCHING EGGS AND SHIPPING INFO:
- Shipping timelines are not guaranteed and not refundable if late under any circumstance. Eggs are not replaced.
-Eggs foam shippers are no longer complimentary and can be purchased for best results.
- Additional shipping costs may apply for larger orders.
Eggs are collected numerous times per day and sent fresh, viable and packaged extremely well and to be incubated as instructed upon receipt. Fertility is checked each week. A portion of eggs are held back each week to incubate or crack open to verify fertility. It is not always possible for 100% fertility. Fertility is approved at around 90% prior to releasing. This is an acceptable percentage.
Cancellations on hatching egg and chicks orders
Ensure you want your order before placing it! A Cancellation can result in loss of sale for the farm, wasted time, supplies and so forth. 50% deposit of the sale is held on chicks and eggs. Shipping costs are refundable 100%. Cancelling for any reason forfeits your deposit.
Info on Picking up Chick orders--order confirmations
Chicks are no longer shipped. Pick up in the bio security area is available.
An email is issued when your order is ready for pick up. Be sure you are available and ready to check your emails once you place an order. BBF uses emails to communicate. It is the buyers responsibility to check the spam folder if you have not received your order confirmation.
For updates, it is buyers responsibility to email the farm to check up on the status of their order. Chicks are to be picked up within 72 hours of farm NOTIFICATION. Confirmation of the order is required by the buyer within 24 hours. If you are not able to pick the birds up within 72 hours of our initial contact, there is a $2 charge per bird per 24 hours animal care fee. The farm We will consider the order abandoned after 72 hours after our initial contact and you forfeit your deposit and chicks. We ask that you respect our policy as space is limited and other orders are in que for hatching.
When your order is delayed
This is possible due to the nature of poultry. The more breeds you order at once, the higher chance your order may be delayed. It is suggested that what is available should be shipped. ADDITIONAL Shipping charges will apply.
Broodiness, molting and many other factors also play a role in delayed orders. Timing may not always be ideal for you, but timelines are not promised when dealing with live beings.
Coupon Codes
Coupons codes must be entered at the time of purchase. Coupon codes cannot be used or added after the purchase has been created through the store.
Supplies
All supplies and items sold in the online store is sold as final sale. Due to bio security issues the farm does not accept returns.
Farm Tours
No Farm tours. All seasoned breeders practicing bio security will not allow farm tours. CFIA regulations recommend no farm tours, as this can spread in disease.
User Communication
Your information is not sold or shared from any communication, message, and/or other content that you post, upload, submit, transmit or share with breezybirdfarms.com on this website, by electronic mail or otherwise, including but not limited to, any data, questions, comments, suggestions or the like (collectively "User Communications").

By transmitting or posting any User Communications, you represent and warrant that such User Communications are your own original work and will not infringe or violate any copyright, trademark, trade secret, rights of privacy, rights of publicity or any other applicable laws. Breezybirdfarms.com does not endorse or sponsor any such User Communications submitted by you or other users of this website.

Breezybirdfarms.com reserves the right to terminate your registration and/or deny you access if it determines, in its sole discretion, that you are violating these Terms of Use, or applicable law, or that your conduct is harmful to us, our interests or the interests of another user, a third-party provider, merchant, sponsor, licensor, or service provider.

You are prohibited from posting, uploading, submitting, sharing or transmitting any unlawful, threatening, libelous, defamatory, obscene, inflammatory, pornographic or profane material or any material that could constitute or encourage conduct that would be considered a criminal offense, give rise to civil liability or would otherwise violate the law. Breezybirdfarms.com will fully cooperate with any law enforcement authorities or court order requesting or directing breezybirdfarms.com to disclose the identity of anyone posting any such information or materials.

Subject to the terms and conditions set forth in our Privacy Policy, all User Communications will be treated as non-confidential and nonproprietary information. Accordingly, please do not post, upload, submit or share any User Communications you wish to be kept confidential or for which you expect compensation, acknowledgment or attribution.
Links to Other Websites
This Site may contain links to other websites. Breezybirdfarms.com assumes no responsibility for the content or functionality of any non- breezybirdfarms.com website to which we provide a link.
Disclaimer

The materials on this website are provided "as is" without warranties of any kind, either express or implied, including without limitation, warranties of title, implied warranties of merchantability, fitness for a particular purpose or non-infringement of intellectual property.

Breezybirdfarms.com expressly disclaims any duty to update or revise the materials on this website, although breezybirdfarms.com may modify the materials at any time without notice. Your use of this website is at your sole risk, and you assume full responsibility for any costs associated with your use of this website. Breezybirdfarms.com shall not be liable for any damages of any kind related to your use of this website.
Indemnification
You agree to indemnify, defend, and hold harmless each of breezybirdfarms.com its parents, subsidiaries, affiliates, officers, directors and employees, from and against all losses, expenses, damages and costs, including reasonable attorneys' fees, resulting from your use of this Site, the violation of these Terms of Use by you, or the infringement by you, or any other user using your account, of any intellectual property or other right of any person or entity.
Modification and Notice
You agree that breezybirdfarms.com may modify these Terms and Conditions and any other policies on our Site at any time and that posting the modified Terms and Conditions or policies on our Site will constitute sufficient notice of such modification.
Severability
If any provision of these Terms and Conditions shall be deemed unlawful, void or for any reason unenforceable, then that provision shall be deemed severable from these Terms and Conditions and shall not affect the validity and enforceability of any remaining provisions.
Applicable Laws
Any relevant terms and conditions, policies and notices shall be governed by and construed in accordance with the laws of Canada without giving effect to any principles of conflict of law. You hereby consent to the exclusive jurisdiction of Manitoba, Canada in respect of any disputes arising in connection with the website, or any relevant terms and conditions, policies and notices or any matter related to or in connection therewith.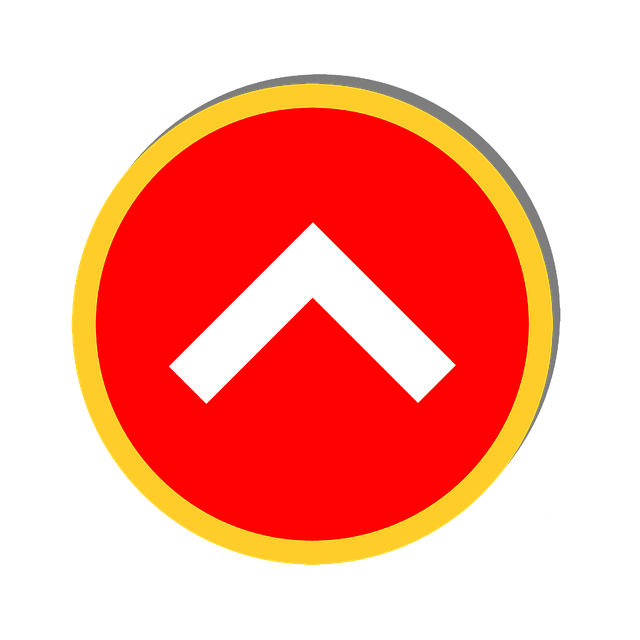 © COPYRIGHT BREEZY BIRD FARMS