Terms and Conditions
This website is provided as a service to the customers. Please review the following terms and conditions of use, which govern your use of this website (the "Agreement"). Your use of this website constitutes your agreement to follow and be bound by the Agreement. We reserve the right to update or modify this Agreement at any time without prior notice. For this reason, we encourage you to review the Agreement whenever you use this website. If you do not agree to these terms, please do not use this website or purchase from this website.
Right to Refuse Buyers



BBF striveS to provide a fair and transparent buying experience for all customers. As part of THE commitment to maintaining the integrity of THIS farm and the well-being of THE animals, BBF wantS to ensure that customers are aware of THE right to refuse any buyer.





Here's some important information regarding this policy:





1. FARMS Discretion: It is within our sole discretion to refuse a buyer for any reason deemED necessary. While BBF aimS to accommodate as many customers as possible, there may be specific circumstances where IT MAY BE choseN not to proceed with a sale. This decision could be based on factors such as prior violations of our policies, concerns related to the welfare of animals, or any other valid reason that aligns with THE farm's values.





2. Communication: If THE FARM exerciseS THE right to refuse a buyer, BBF will make efforts to communicate THE decision in a timely and respectful manner. ITS understOOD that this may cause disappointment, but we believe that maintaining the health and well-being of our animals takes precedence in such situations.





3. Alternative Options: In cases where we refuse a buyer, THE FARM may offer alternative options or suggestions that could better suit the buyer's needs. Our aim is to ensure that customers find the best possible match for their requirements, even if it means directing them to other reputable sources or farms.





BBF appreciateS your understanding and cooperation in regard to our right to refuse buyers. This policy allows BBF to maintain the high standards and ethical practices THE FARMS striveS to uphold.





Thank you for considering BREEZY BIRD FARMS for your purchase, and appreciate your support.
Website Contents
Unless otherwise noted, this website, and all materials on this website, including text, images, illustrations, designs, icons, photographs, video clips and other materials, and the copyrights, trademarks, and/or other intellectual property in such materials (collectively, the "Contents"), are owned, controlled or licensed by breezybirdfarms.com. This website and the Contents are intended solely for personal, non-commercial use. You may download or copy the Contents and other downloadable materials displayed on this website for your personal use only. No right, title, or interest in any downloaded Content is transferred to you as a result of any such downloading or copying. You may not reproduce (except as noted above), publish, transmit, distribute, display, modify, create derivative works from, sell or exploit in any way any of the Contents of this website.
COPYRIGHT
All aspects of our website are protected by Canada copyright laws, including all design elements, text material, logos, taglines, metatags, hashtags, photographic images (both intellectual property of breezybirdfarms.com or submitted to us by our clients), personal stories, breezybirdfarms.com icons, video and audio clips, downloads, and all other data, including all breezybirdfarms.com Designs. REGISTRATION INFORMATION/PRIVACY POLICY Please refer to breezybirdfarms.com Privacy policy for information about our registration process, what information we collect on this Site and how we treat your personal information.
TERMINATION
Breezybirdfarms.com reserves the right, in its sole discretion, to immediately, without notice, suspend or terminate (I) these Terms of Use; and/or (ii) your registration(s) with or ability to access your breezybirdfarms.com Site and/or any other service provided to you by breezybirdfarms.com.
ORder/pre-order Terms
1. Order Placement: Once an order for hatching eggs is placed, it cannot be canceled or modified. carefully review the order before completing the purchase.





2. Non-Cancelable: Hatching eggs orders/pre-orders are non-cancelable. This means that once the order is placed, it cannot be canceled, refunded, or exchanged.





3. Commitment to Quality: the farms strives to provide our customers with the highest quality hatching eggs from healthy birds. Due to the delicate nature of these products, cancellations are not possible to ensure the eggs remain in optimal condition during the shipping process.





4. Careful Consideration: customers are encouraged to thoroughly consider their order before finalizing it. Factors such as availability, incubation requirements, and personal commitment should be carefully evaluated before placing an order for hatching eggs.



Incorrect address
the farm bears no responsibility if given the incorrect address, postal code, email and/or phone number for shipping your package. The postal system has full right to return parcels to the shipper if any address is incorrect. If the postal system deems the address incorrect, this is also agreed upon by the farm. Do not use an incorrect address even if it has worked for you prior. It is the customer responsibility to know the correct address. Hatching eggs are time sensitive. BBF will re-ship the same parcel once it is returned at the customers expense only. To ship off schedule incurs a Fuel fee of $30. A second fee of $50 will apply for the time spent away from the farm off schedule. The customer is responsible to re-pay for a new shipping label with the correct address. There is no guarantee your eggs will be hatchable at this stage. Choosing an overnight shipment is your best option.
Hatching Egg Insurance *NEW*
Eggshell insurance can now be purchased at the rate of 25% per egg. IF your egg arrives broken or cracked that would prevent incubation. You are ENTITLED to receive full value of that purchased egg as a store credit only. Clear Proof of the crack is required and must be farm approved. Any FRAUDULENT claims will be IMMEDIATELY denied and the buyer will be banned from the store. Egg content, hatch rate, lost fertility etc is not covered under the insurance.
VACCINATION
At BBF farm, CHICKS/EGGS ARE NOT vaccinateD for certain diseases, and it is crucial to understand the implications of this decision. Specifically, BBF wantS to emphasize that chicks from our farm should never be mixed with vaccinated birds due to the possibility of shedding.





Here's some essential information regarding this matter:





1. No Vaccination for Chicks: BBF HAS made a deliberate choice not to vaccinate THE chicks for specific diseases. THE FARM HAS FOUND OVER THE YEARS THAT THIS WEAKENS THEIR IMMUNE SYSTEM. DISCLAIMER: THIS IS A PERSONAL OBSERVATION ONLY. While IT HAS BEEN SAID THAT vaccinations can provide protection against certain illnesses, they can also result in CREATING OTHER ISSUES. By not vaccinating THE chicks, BBF minimizeS the risk of shedding and THE potential transmISSION of the vaccine virus to other birds. THE FARMS FEELS THIS IS ALSO BEING A RESPONSIBLE PARTNER TO OUR NATURAL WORLD AROUND US TO REDUCE CONTAMINATION. THIS IS THE FARMS PERSONAL CHOICE AND ONE NOT MADE LIGHTLY FROM THE PERSONAL VIEWPOINT OF THE FARMS SOLE PROPRIETORSHIP ONWER/OPERATOR THROUGH THEIR OWN EXPERIENCE AND OBSERVATION.





2. Importance of Separation: It is crucial to keep chicks from our farm separated from vaccinated birds. Mixing unvaccinated chicks with vaccinated birds can lead to the spread of the vaccine virus, potentially causing illness or reduced effectiveness of the vaccine in the vaccinated birds. This separation is critical to prevent any unintended consequences and maintain the health of all birds involved.





3. Biosecurity Measures: We take biosecurity seriously at BBF to ensure the health and safety of THE birds. By adhering to strict biosecurity practices, such as preventing the mixing of vaccinated and unvaccinated birds, we can minimize the risk of disease transmission and maintain the overall well-being of our flock.





BBF kindly requestS your cooperation in maintaining the separation between chicks from our farm and vaccinated birds. This measure is essential to ensure the health and safety of all birds, as well as to comply with best practices in biosecurity.




Hatching Eggs & Shipping
At Breezy bird farms it is understood about the excitement and anticipation that comes with hatching eggs. However, it's important to note that shipped hatching eggs are delicate and cannot be guaranteed due to various factors beyond the farms control. bbf wants to ensure that our customers have a clear understanding of the risks involved and the terms of their purchase.





1. Fragile Nature: Hatching eggs are fragile by nature, and despite the farms best efforts to carefully package and ship them, there is always a risk of damage during transit. Factors such as temperature fluctuations, handling by the shipping carrier, and other unforeseen circumstances may affect the viability of the eggs.





2. Non-Guaranteed: Due to the inherent risks associated with shipping hatching eggs, bbf cannot provide a guarantee on their hatchability or success rate. It's important to understand that purchasing hatching eggs is done at the customer's own risk.





3. Final Sale: Once hatching eggs are purchased, they are considered a final sale. bbf is unable to accept returns, exchanges, or offer refunds on hatching eggs due to their perishable nature and the risks involved.





4. Customer Responsibility: We encourage our customers to carefully research and understand the incubation process, as well as the specific requirements of the eggs they are purchasing. Proper incubation techniques, environmental conditions, and handling are crucial for maximizing the chances of successful hatching.





5. Support and Resources: While bbf cannot guarantee the outcome of hatching eggs, the farm is committed to providing customers with the necessary information and support to enhance their hatching experience. bbf offers resources, guides, and assistance to help you navigate the incubation process and maximize your chances of success. Most information is located on the website for your convenience.





By acknowledging and accepting these terms, customers can make an informed decision when purchasing hatching eggs from the bbf website. bbf appreciateS your understanding.
SHIPPING TIMELINES
At BBF, The farm strives to provide efficient and reliable shipping services for customers. However, it's important to note that shipping timelines are not guaranteed to arrive on time and are not covered by the farm. We want to ensure that our customers have a clear understanding of the shipping process and the limitations involved.





1. Shipping Timelines: While we work closely with our shipping partner to ensure prompt delivery, there are various factors beyond the farms control that may affect the estimated delivery timeline. These factors include weather conditions, unforeseen transportation delays, and logistical challenges that may arise during the shipping process.





2. Non-Guaranteed: Due to the unpredictability of external factors, BBF cannot guarantee specific arrival dates for shipped orders. While every effort is to provide accurate estimates, bbf is unable to guarantee a delivery date or time frame.





3. Customer Responsibility: It is the customer's responsibility to place their order with sufficient time to account for any potential delays in transit. bbf recommends considering the estimated shipping times provided by our team and allowing for extra time to ensure that your order arrives within your desired timeframe.





4. Shipping Insurance: Please note that our shipping policies do not include insurance coverage for potential delays or damages during transit. Any claims or disputes are not available due to the third party carrier terms of use.





5. Communication and Tracking: We understand the importance of transparency and communication throughout the shipping process. We provide tracking information for all orders, allowing customers to stay updated on the progress of their shipment. In case of any unexpected delays or issues.





While BBF cannot guarantee shipping timelines or assume responsibility for delays, BBF is committed to providing support and assistance to customers. If you have any further questions or concerns regarding shipping, please don't hesitate to contact the farm. BBF appreciates your understanding and look forward to serving you.
THIRD PARTY SHIPPING
THE FARMS chooseS to utilize third-party shipping services for their convenience AND TO KEEP THE SHIPPING COST AT A DISCOUNTED RATE WHICH IS PASSED ONTO THE CUSTOMER FOR A BETTER BUYING EXPERIENCE. However, it's important to note that a third-party shipping service means that BBF IA unable to provide reimbursement for late shipments. BBF wantS to ensure that customers are aware of the limitations in terms of reimbursement when using external shipping services.





1. Third-Party Shipping Services: Third-party shipping services are separate entities from our company. These services are chosen and utilized independently for the transportation and delivery of their orders. While we may work with specific shipping partners, any issues or delays related to the third-party shipping service are beyond THE FARMS control.





2. Reimbursement Limitations: As THE FARM IS NOT directly responsible for the shipping service, we are unable to offer reimbursement for delays or any related costs incurred. This includes situations where the third-party shipping service fails to deliver within the expected timeframe or experiences any issues during transit. THE THIRD PARTY SHIPPING SERVICE UTILIZED WELL KNOWN CARRIER COMPANIES.




DISCONTINUATION OF SHIPPING CHICKS
Chicks are no longer shipped due to safety concerns because of the potential risks and harm that can be caused to the chicks during transit. Here's an explanation:





1. Health and Welfare: Shipping live animals, such as chicks, involves various risks to their health and welfare. The transportation process can subject the chicks to stressful conditions, including temperature fluctuations, limited ventilation, and insufficient access to food and water. These factors can negatively impact the well-being and survival of the chicks.





2. Temperature Control: Chicks require specific temperature conditions for their survival and development. During transit, it can be challenging to maintain a consistent and optimal temperature, especially when shipping over long distances. Extreme temperatures, whether too hot or too cold, can be fatal to the delicate chicks.





3. Handling and Rough Treatment: Despite efforts to handle the chicks with care, there is always a risk of rough treatment during shipping. Mishandling by shipping carriers or delays in transit can lead to injuries or even death of the chicks.





5. Alternative Methods: To address the safety concerns and prioritize the well-being of the animals, alternative methods have been adopted. These include local pickup, on-farm hatching, or working with specialized animal transport services that provide proper care and attention to ensure the welfare of the chicks during transit WHICH MUST BE ORGANIZED BY THE BUYER. ANOTHER ALTERNATIVE CHOICE IS TO SELECT HATCHING EGGS, WHICH CAN BE SHIPPED AT AN AFFORDABLE COST WITHOUT ANY TRAUMA TO LIVE ANIMALS.




By discontinuing the practice of shipping chicks, the focus is now on finding alternative solutions that prioritize the safety and well-being of these young animals. These measures aim to ensure their healthy development and reduce the risks associated with long-distance transportation.
Picking up ChickS
It is now necessary to pick up your chicks within three days of their hatching to avoid incurring additional animal care costs. THE FARM HAS HAD TO implement this policy to cover the time and cost associated with caring for the chicks beyond this initial period.





Here's why this policy is in place:





1. Ensuring Efficiency: By picking up your chicks promptly, BBF can streamline our operations and allocate resources effectively. This allows THE FARMS to provide the best care for all the animals in our facility while minimizing unnecessary costs.





2. Responsible Ownership: Timely chick pickup demonstrates responsible ownership and ensures that the chicks receive optimal care right from the beginning. It also helps create a smoother transition for the chicks into their new home and reduces any potential stress they may experience.





3. Cost Coverage: The additional animal care cost of $2 per chick per day is necessary to cover the time, effort, and resources required to care for the chicks beyond the initial three days. This includes providing them with proper nutrition, maintaining a suitable environment, and monitoring their health and well-being.





BBF understandS that unexpected circumstances may arise, preventing you from picking up your chicks within the three-day timeframe. If you anticipate any challenges in meeting this deadline, THE FARMS kindly requestS that you contact THE FARM VIA EMAIL as soon as possible. We will work with you to find a suitable solution that ensures the well-being of the chicks while minimizing any additional costs.





Thank you for your understanding and cooperation in adhering to this policy. BBF appreciateS your commitment to responsible pet ownership and ensuring the best care for the chicks.





delayS
theIR IS A possibility of delays in SHIPPING your hatching egg orders. Due to the nature of hatching eggs, there are certain factors beyond THE FARMS control that may cause delays in the expected delivery timeframe. BBF apologizeS for any inconvenience this may cause and appreciate your understanding.





Coupon Codes AND LIMITATIONS
coupon codes are only valid at the time of purchase and cannot be added to an order once it has been placed. BBF apologizeS for any confusion or inconvenience this may cause.
Some coupon codes may have specific limitations or exclusions. It is important to review these details before using a coupon code to ensure it is applicable to your specific purchase. If a coupon code is not valid for certain items or categories, it will not be accepted during the checkout process.
Supplies AND FINAL SALE
BBF OPERATES UNDER STRICT BIO SECURITY PROTOCOLS TO PREVENT THE SPREAD OF DISEASES AND MAINTAIN THE HEALTH OF THE BIRDS ON THE FARM. BY IMPLEMENTING A FINAL SALE POLICY ON ALL PRODUCTS SOLD ON THIS WEBSITE, THIS HELP TO MAINTAIN A SAFE AND HEALTHY ENVIRONMENT THAT YOU CAN COME TO EXPECT FROM THIS FARM. THIS POLICY ULTIMATELY MINIMIZES THE RISK OF CONTAMINATION OR TRANSMISSION OF ANY POTENTIAL PATHOGENS.
Farm Tours
BBF IA unable to offer farm tours. This decision has been made in consideration of the biosecurity factors that are crucial to maintaining the health and safety of our farm and its inhabitants. We appreciate your understanding and cooperation in adhering to this policy.





Here are some important points to consider regarding the suspension of farm tours:





1. Biosecurity Measures: Our farm follows strict biosecurity protocols to prevent the introduction and spread of diseases. By restricting access to our farm, BBF can minimize the risk of contamination from external sources. This is especially important during periods of heightened risk or when new animals have been introduced to THE farm. PLEASE NOTE, THAT BBF NO LONGER ACCEPTS LIVE BIRDS AND INTRODUCES NEW STOCK THROUGH HATCHING EGGS ONLY. QUARANTINE ON HATCHING EGGS THAT ARE HATCHED IS ALSO SOMETHING THE FARM PRACTICES AND TAKES SERIOUS. THE FARMS top priority is to maintain a healthy and safe environment for THE animals, and the suspension of farm tours supports this objective.





2. Animal Welfare: The well-being of our animals is of utmost importance. By limiting access to our farm, we can reduce stress and minimize potential disruptions to their daily routines. This allows us to prioritize their care and ensure that they remain in optimal health.





3. Visitor Safety: In addition to protecting our animals, BBF haS a responsibility to prioritize the safety of THE CUSTOMERS PICKING UP ORDERS IN THE BIO SECURED AREA. By suspending farm tours, BBF can mitigate any potential risks associated with public access to our INNER BREEDING FACILITY. This includes minimizing the possibility of accidents, injuries, or the unintentional introduction of harmful substances onto our premises.





BBF apologizeS for any inconvenience this may cause and understand that farm tours can be an educational and enjoyable experience for many. However, BBF firmly believeS that the STRICT BIO SECURITY of farm tours is essential to maintaining the biosecurity and welfare of our farm and its inhabitants.




User Communication
Your information is not sold or shared from any communication, message, and/or other content that you post, upload, submit, transmit or share with breezybirdfarms.com on this website, by electronic mail or otherwise, including but not limited to, any data, questions, comments, suggestions or the like (collectively "User Communications").

By transmitting or posting any User Communications, you represent and warrant that such User Communications are your own original work and will not infringe or violate any copyright, trademark, trade secret, rights of privacy, rights of publicity or any other applicable laws. Breezybirdfarms.com does not endorse or sponsor any such User Communications submitted by you or other users of this website.

Breezybirdfarms.com reserves the right to terminate your registration and/or deny you access if it determines, in its sole discretion, that you are violating these Terms of Use, or applicable law, or that your conduct is harmful to us, our interests or the interests of another user, a third-party provider, merchant, sponsor, licensor, or service provider.

You are prohibited from posting, uploading, submitting, sharing or transmitting any unlawful, threatening, libelous, defamatory, obscene, inflammatory, pornographic or profane material or any material that could constitute or encourage conduct that would be considered a criminal offense, give rise to civil liability or would otherwise violate the law. Breezybirdfarms.com will fully cooperate with any law enforcement authorities or court order requesting or directing breezybirdfarms.com to disclose the identity of anyone posting any such information or materials.

Subject to the terms and conditions set forth in our Privacy Policy, all User Communications will be treated as non-confidential and nonproprietary information. Accordingly, please do not post, upload, submit or share any User Communications you wish to be kept confidential or for which you expect compensation, acknowledgment or attribution.
Links to Other Websites
This Site may contain links to other websites. Breezybirdfarms.com assumes no responsibility for the content or functionality of any non- breezybirdfarms.com website to which we provide a link.
Disclaimer

The materials on this website are provided "as is" without warranties of any kind, either express or implied, including without limitation, warranties of title, implied warranties of merchantability, fitness for a particular purpose or non-infringement of intellectual property.

Breezybirdfarms.com expressly disclaims any duty to update or revise the materials on this website, although breezybirdfarms.com may modify the materials at any time without notice. Your use of this website is at your sole risk, and you assume full responsibility for any costs associated with your use of this website. Breezybirdfarms.com shall not be liable for any damages of any kind related to your use of this website.
Indemnification
You agree to indemnify, defend, and hold harmless each of breezybirdfarms.com its parents, subsidiaries, affiliates, officers, directors and employees, from and against all losses, expenses, damages and costs, including reasonable attorneys' fees, resulting from your use of this Site, the violation of these Terms of Use by you, or the infringement by you, or any other user using your account, of any intellectual property or other right of any person or entity.
Modification and Notice
You agree that breezybirdfarms.com may modify these Terms and Conditions and any other policies on our Site at any time and that posting the modified Terms and Conditions or policies on our Site will constitute sufficient notice of such modification.
Severability
If any provision of these Terms and Conditions shall be deemed unlawful, void or for any reason unenforceable, then that provision shall be deemed severable from these Terms and Conditions and shall not affect the validity and enforceability of any remaining provisions.
Applicable Laws
Any relevant terms and conditions, policies and notices shall be governed by and construed in accordance with the laws of Canada without giving effect to any principles of conflict of law. You hereby consent to the exclusive jurisdiction of Manitoba, Canada in respect of any disputes arising in connection with the website, or any relevant terms and conditions, policies and notices or any matter related to or in connection therewith.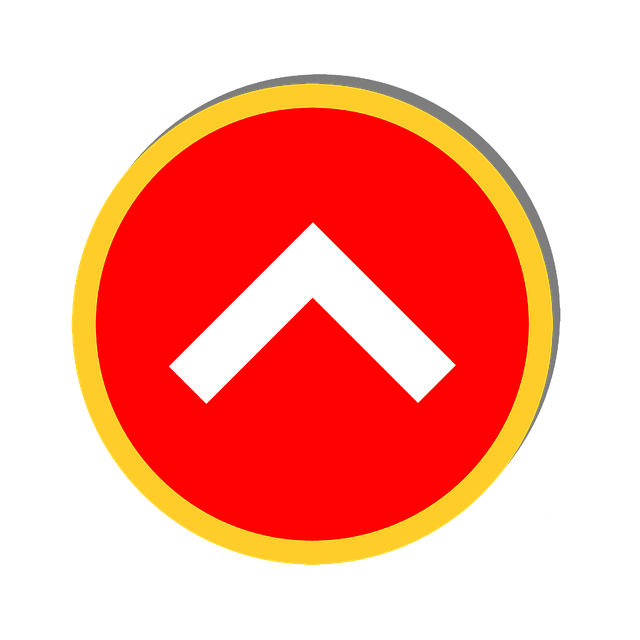 © COPYRIGHT BREEZY BIRD FARMS