Shipping Chicks Live CArgo
Below are photos on how we ship our chicks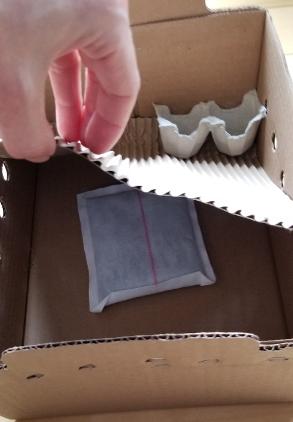 A heat pack pictured on the left is added underneath the corrugated flooring. Heat packs are available in our store for $5 each.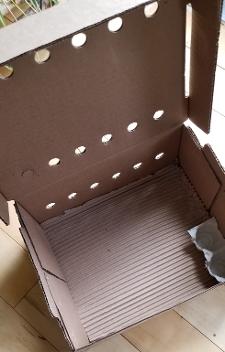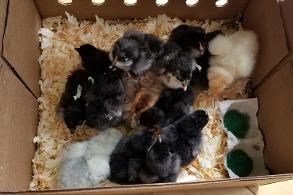 Shavings are added to ad comfort and keep the chicks clean. A hydration gel can be added to order order at $1 per chick. Adding comfort helps reduce chick stress during transport.
Canada Post or AirCargo Shipping Hatching eggs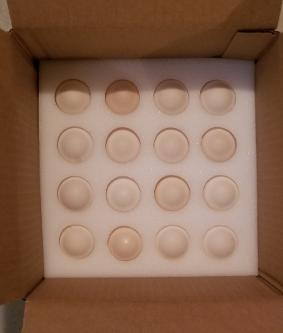 Hatching eggs are shipped in foam egg shippers. We ship up to 32 poultry eggs per shipment. For larger shipments you will have to place a second order. Our shipping cost is a flat rate cost to your postal code. You may order 6 or 32 eggs, your shipping will cost the same regardless.
At check out, you may select your desired method of shipping.
© Copyright Breezy Bird Farms