THANK YOU FOR VISITING MY STORE!
Scroll down to view the shipping guide
Ship date: May 29th for available now eggs - eggs are collected from May 23rd - 28th.
Hatching eggs are shipping Canada Wide. Selections are at checkout. No. U.S. Shipping
Chicks are pick up only.
*NEW* Credit card invoicing is now subject to a 3% convenience fee. This fee does not apply to self online store check out.

Questions? Check the FAQ or Links tab.
The 2023 season has begun with a lot of inquiries. Email response turn arounds may take up to 4 business days.
Before you buy:Please view the shipping guidelines below the store if you are new to buying eggs.
Pre-orders are shipped in the order they are received. If you order multiple breeds, expect delays.
CHECK YOUR JUNK FOLDER IF YOU HAVE NOT RECEIVED YOUR ORDER CONFIRMATION/EMAIL RESPONSES.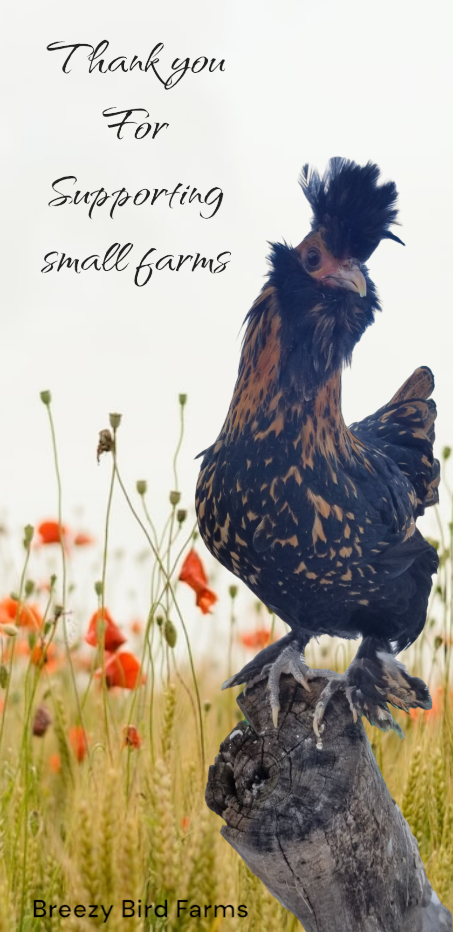 © COPYRIGHT BREEZY BIRD FARMS