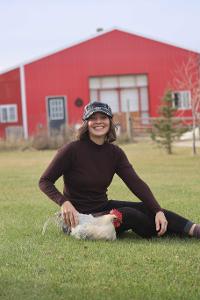 THANK YOU FOR VISITING MY STORE!
Hatching eggs are shipping Canada Wide. Selections are at checkout. No. U.S. Shipping
Chicks are pick up only.
This farm is solely owned and operated by myself - Candace.
If the eggs are not available for pre-order = they are closed. Please do not email for special requests for dates or orders. No phone calls accepted. Emails only.
If the eggs are sold out that week you can either subscribe or check back. Please- no emails regarding stock. The store is up to date.
Want to add on to your existing order you just placed? You can add a second order prior to your shipping label being created. Choose pick up at check out. All and any changes are subject to a new $5 processing fee starting March 13th.
*NEW* Credit card invoicing is now subject to a 3% convenience fee. This fee does not apply to self online store check out.
Feel free to email any questions that are not already answered on the FAQ or other areas of the website.
The 2023 season has begun with a lot of inquiries. Email response turn arounds may take up to 5 business days. If you have not heard back, please re-send your email. I am trying to keep up as much as possible. I appreciate your patience. Please view the shipping guidelines below the store if you are new to buying eggs.
EGGS this week ARE COLLECTED FROM Mar 21st to Mar 26th.SHIPPING IS March 27th.
CHECK YOUR JUNK FOLDER IF YOU HAVE NOT RECEIVED YOUR ORDER CONFIRMATION/EMAIL RESPONSES.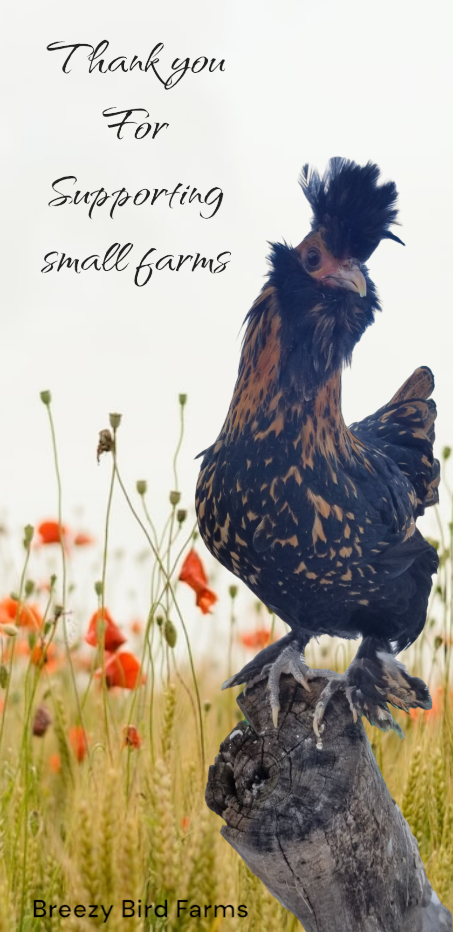 © COPYRIGHT BREEZY BIRD FARMS